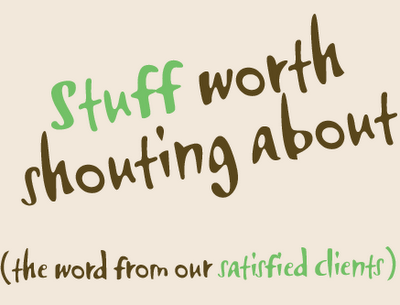 "Our guests were amazed at the service, food and atmosphere at the party. They had never been to The Abbey and hope to be invited to our next party. They thought Tim was a great bartender and can not believe how quickly and efficiently you served the group."   Beth
"I'd like to take a moment and just thank you for being such a gem to work with! I appreciate your quick responses to all my questions – you make this very easy and pleasant for us. Now you know why we always enjoy returning to the Abbey!"   Susan
"Thank you for helping create our first ever Spirituality Retreat. Your hospitality was wonderful. We are grateful for the time and effort you put forth in making this a great place to have a retreat. Thank you for opening your heart to what God would bring us."   Emily
"Thank you so much for helping me coordinate my amazing 25th Anniversary Party. It was perfect. The lodging was real nice and the best part we had it all to ourselves. You have such beautiful grounds that my pictures turned out Great!!"   Annie
"The service, facility and food were outstanding for our conference. This was the finest conference meeting meal we have ever experienced."  Brian L.
"We heard numerous comments from other guests as well. Some said it was the best food they'd had on their whole trip. The service was prompt and efficient as well. Well done!"   Tyra L.
"My husband and I want to thank the Abbey for making my 80th birthday and my family reunion a memorable occasion. We had four generations housed at the Abbey Sister's House, July 1st through July 6th. Everyone was pleased with the accommodations. We had great cookouts on the spacious covered patio. Outings included the RG Bridge, the RG Route train, rafting, helicopter rides and special rides around the Abbey farmland in my husband's beautifully restored two-seat spring wagon. Thank you cards all said this was one of the best reunions ever, so good work Abbey staff."   Irene and Ercil B.
"How wonderful it was to work with you. It made me feel like my interests were being taken care of in a timely manner. I just want you to know what a wonderful time we had at the Abbey. All the ladies just raved about how wonderful the meals were. I want to thank you again for all your help and your patience with me."   Shirley T.
"The staff and food were wonderful"   Lisa H.
"Excellent in all respects! We will return!"   John P.
"Had a WWII living history event – liked the old grounds, got some great pictures! Wonderful staff – everyone was a pleasure to work with. You guys were the best…Thank You!!!"   Will G.