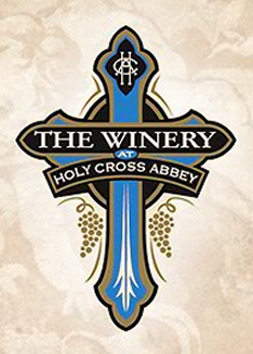 The Winery at Holy
Cross Abbey

Several years ago, some simple Benedictine Fathers had a dream…
a dream of a fine winery located on the grounds of the historic Holy Cross Abbey in Canon City, Colorado. Today, that dream is a reality, and the staff at the winery proudly invites you to share in the vision of those dynamic and innovative monks. Since July 2002, The Winery at Holy Cross Abbey has been attracting visitors from all over the world. Located on the pastoral and serene grounds of The Holy Cross Abbey, nestled against the spectacular backdrop of the Wet Mountains, the winery and tasting room are shining examples of what draws visitors to Cañon City and Fremont County.
Tasting Room
The tasting room is open daily, and the gracious staff will guide you through a flight tasting of multi-award winning wines. Most are complimentary, while the reserve wines cost $1.00 to taste. Riesling, Merlot, Syrah, Cabernet Sauvignon and Sauvignon Blanc are some of the many Colorado varietals. In th
e last three years the winery has won over one hundred awards for their wines in various prestigious international competitions.
Contact The Winery – or visit the website: www.abbeywinery.com
The Winery and Tasting Room is one block east of the Monastery Building on the Abbey Campus
3011 East Highway 50
Cañon City, CO 81212
719-276-5191 • 877-422-9463
The tasting room and gift shop is open Monday through Saturday from 10:00am until 6:00pm (5:00pm January through March), and on Sundays from 12:00pm until 5:00pm. For more information call 877-422-9463 (HCA WINE).